the bug spray you're not afraid of.
Bug spray, reinvented.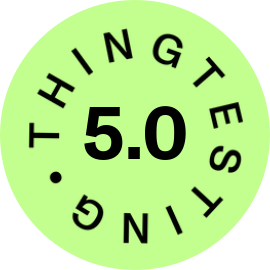 Hey, we're EXO
We make it easier to keep our homes creepy-crawler-free with products that sustainable, non-smelly, and made with clean ingredients.
Shop Now
Feared by bugs, not by humans.
Family & Pet-Safe
EXO has been formulated with plant-based botanical oils, effectively targeting the nervous system receptors active only in insects, not humans or pets.
Eco-Aerosols
The taboo about aerosols? Gone. EXO uses recyclable air-powered aerosols, meaning you get all the power of an aerosol spray, without the harmful VOC's or the guilt.
No Residues, no bad smells.
Mom-tested to not leave oily residues or headache-inducing odors — EXO leaves nothing behind.
For the entitled ants nabbing your secret snack stash.
For the parents tired of hearing their kids shriek 'spider'
For rooms that come with a whole lotta leggy baggage.
For the dogs whose adventures bring more than just sticks home.
The first bug killer that I actually like the smell of.
This stuff works fast. Seriously impressed.
Worked very well repelling those teeny tiny indoor ants we get in Florida.
Not your parents' bug killer.
Our formulations are powered by plants, not toxic synthetics. Because we believe if you spray enough toxic chemicals on something, you're bound to kill it. Bring on the smarter way to spray.
✅ Clean ingredients
✅ No harsh chemicals
✅ Recyclable eco-aerosols
Keep us where you need us.
We don't believe in bug sprays that you need to store on high shelves and in locked cabinets.
BUT DOES IT WORK...
Lab tests prove that EXO delivers results you'd expect from traditional pesticides — without the harmful chemicals.